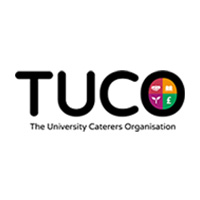 M24Seven's wireless coverage across Manchester meant that TUCO's 20Mbps Internet connection could be installed within days.
Background
The University Caterers Organisation (TUCO) is a professional body that represents all in-house caterers of the Higher and Further Education sectors across the UK. Now celebrating over 50 years in the industry, TUCO continue to provide the highest level of training and guidance to raise the skills of the in-house catering profession through learning and development and collaborative procurement.
With over 130 registered universities and another 400 affiliates, TUCO has a fast-growing team and therefore, increasing Internet demands.
The Challenge
Following seven years on the board of directors, Mike Haslin was appointed as TUCO's first Chief Operating Officer in October 2013 and his first job was to find the ideal new head office.
The perfect location was in Manchester's Northern Quarter and prior to moving in in January 2014, it was crucial that TUCO sourced an Internet connection. They are completely dependent on it for their electronic tendering processes, day-to-day Internet use, email and online research. For Mike, the importance of a high-quality connection was clear:
"Connectivity is business critical. You can't go a day without using the Internet; it is necessary to keep a business running."
Initially, TUCO ordered a fibre connection installed through a traditional provider, but the uncertainty over excess construction charges and ever-growing installation times proved frustrating. On the agreed installation date, the engineer explained that they were still not ready to install and needed more time to organise the digging up of the road and laying the cables before a fixed date could be decided upon. In the end, TUCO were severely disappointed by the poor service and treatment.
Having been let down at the last minute, TUCO was quickly in need of another ISP, but one that would be able to install within the space of a couple of weeks. At this stage, it was vital that TUCO find an ISP with a real commitment to quality and a passion for customer service; Mike was keen to avoid another cold, faceless ISP as they had experienced previously. Fortunately, SLC Technologies (providers of IT services to TUCO) could point Mike in the direction of Manchester-based ISP, M24Seven.
The Solution
M24Seven's wireless coverage across Manchester meant that TUCO's 20Mbps Internet connection could be installed within days. Mike was amazed at the speed of delivery:
"The response times from M24Seven were superb, especially considering that the installation took place over the Christmas and New Year period. Nothing stopped M24Seven from delivering what we needed on time."
TUCO's online tendering system, which is a cloud-based service, forms a significant part of their business, so a reliable connection is vital. Ultimately, Mike has found their connection with M24Seven to be the perfect solution for their needs.
"The service has been seamless. We have had no interruptions to our Internet and the fact that staff haven't come to me with any Internet-related issues is a huge relief to me and a testament to M24Seven's commitment to quality."
Scalability is another important factor for any growing business. As TUCO's office continues to grow, they will soon need a faster Internet service. With M24Seven, businesses can easily upgrade, often within hours of their request.
As TUCO expands, more connections at other sites may be required, and if the decision is made to introduce more remote workers, M24Seven's 3G connectivity can offer an innovative new way to access the organisation's network in a safe, secure manner. Mike is pleased to have so many tools at his disposal:
"It is very comforting to know that there are such easily accessible options available to accommodate our future needs."
The Government's Superfast Broadband Voucher Scheme is designed so that businesses struggling on ADSL or low bandwidth broadband can apply for a grant of up to £3000 towards the cost of installing high speed broadband and leased line services. M24Seven is the leading wireless provider on the scheme and has upgraded more companies with connection vouchers than any other supplier through the scheme. These companies can now enjoy ongoing superfast services, helping their business to get ahead of the game.