Flexible and scalable – enjoy the best for both worlds
Our Business Internet Solution provides dedicated, symmetrical and reliable bandwidth with guaranteed SLAs that ensure high-speed, always-on, uncontended connectivity to keep your business operational and competitive.
M247 Business Internet packages guarantee a 100 Mbps Internet connection, exclusively for the B2B sector in Bucharest, with competitive prices starting from 99 euro/month.
Our next generation network offers you fibre leased line with new standards in bandwidth, flexibility, resilience and value for money.
Benefits:
Symmetrical, uncontended bandwidth up to and in excess of 10Gbps
RO wide and global connectivity
One of the fastest Internet connections in Europe
Dedicated, unlimited circuit exclusively for your business internet
Guaranteed network availability with 99.95% uptime
24/7/365 proactive monitoring
Want more Connectivity?
Our Network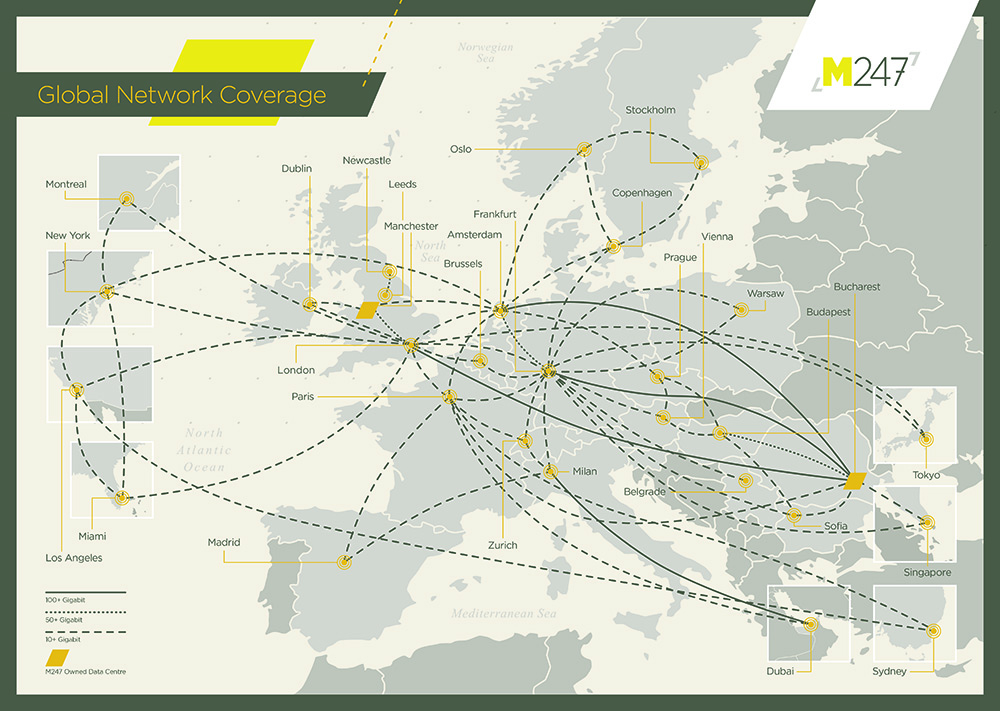 Business Internet