M247 operates one of the highest performing networks in the industry.
Our resilient European network has been built from scratch to provide the very highest levels of resiliency, traffic capacity and the lowest possible route latency. All Points-of-Presence (POPs) on the network are built on the latest generation of Cisco routing equipment. Regional backhaul is generally carried over private dark fibre, with our international backbone consisting of multiple dedicated 10Gigabit wavelength circuits from various cable operators.
Our network supports all essential IP routing services, including important modern protocols and technology such as IPv6 and MPLS.
Local Network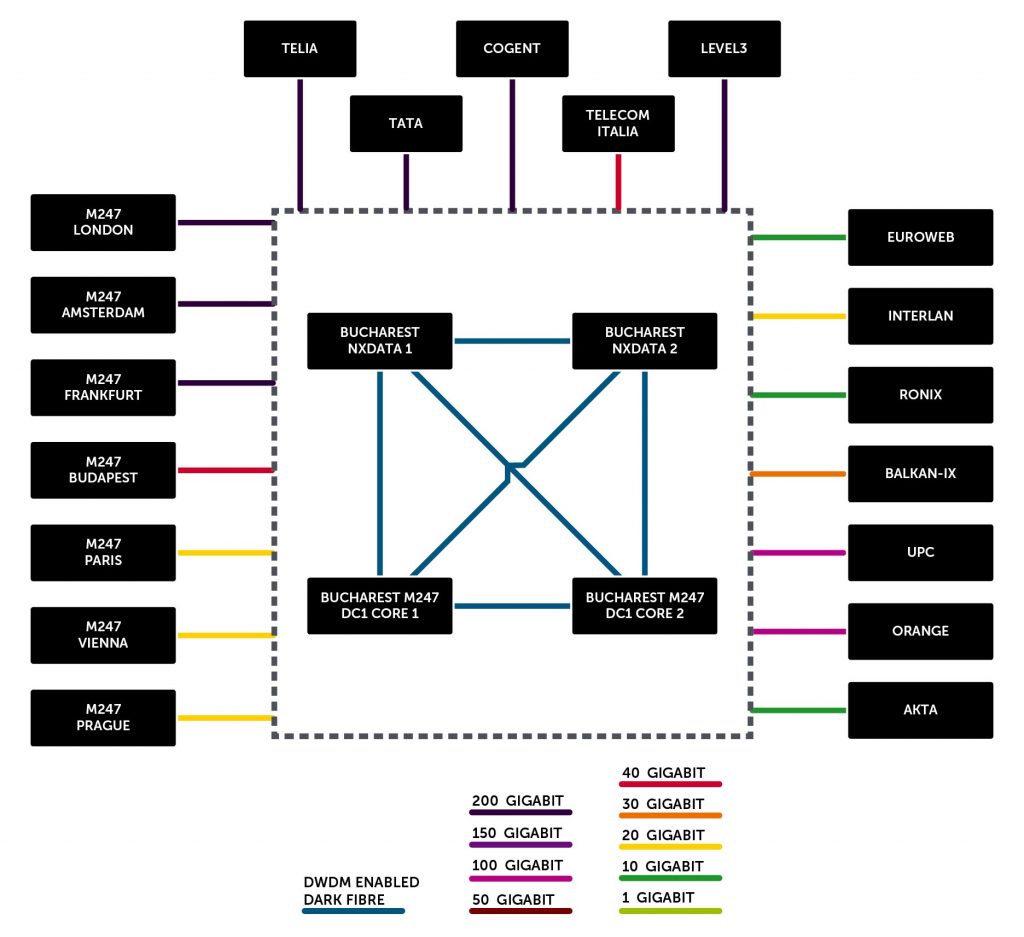 Global Network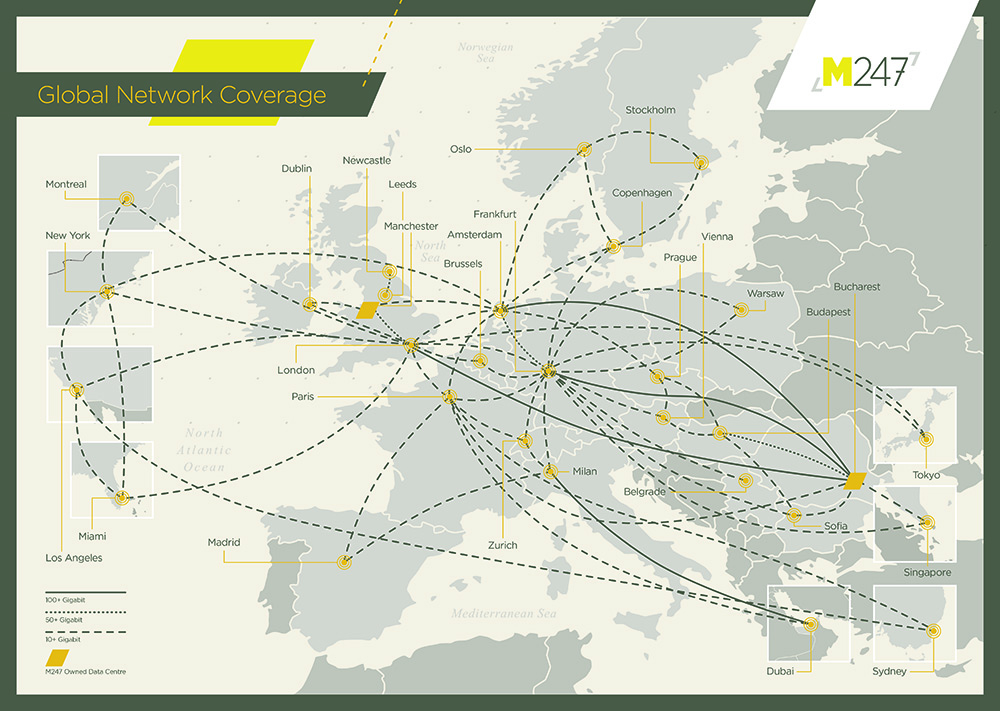 Resilient internet connectivity
Presently, our 10/100Gbps network spans cities like Amsterdam, Brussels, Bucharest, Budapest, Frankfurt, London, Los Angeles, Madrid, Manchester, Miami, Milano, New York, Paris, Prague, Singapore, Sofia, Vienna and Zurich.
M247 has the expertise, the infrastructure and the resources to get you fully connected and ready for business.