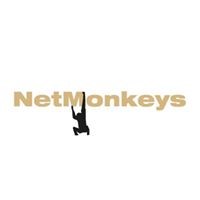 Working with business process and software development company, NetMonkeys, M247 has provided alternative connectivity solutions to businesses across the UK since 2009. We treat each of NetMonkeys' customers individually, with every solution specifically tailored to meet their exact needs. Nothing is fixed – every one of NetMonkey's customers enjoys the scalability, flexibility and versatility synonymous with M247. In partnering with us, NetMonkeys continue to deliver the exact connectivity requirements for each of their business customers.
Background
Based in Manchester, NetMonkeys create, develop and configure business applications & technology. Their team of Business Analysts, Software Developers, System Architects, IT Engineers and Support Desk Technicians combine as one resource for their clients. This is what makes the difference. All things are considered, always. Through constant research and development, NetMonkeys are dedicated to making their solutions work for their customers.
When it came to choosing an ISP partner, NetMonkeys needed to find a provider who would be reliable, flexible and would not let their customers down.
NetMonkeys has been a partner of M247 since 2009 and has brought a range of customer with very different needs. M247 is now the only connectivity provider that NetMonkeys uses for their customers, utilising our full product portfolio: from Internet connectivity, MPLS networking, to alternative technology access circuits and a range of IP voice and security services.
NetMonkeys Managing Director, Mike Dixon, has been working with M247 from the beginning:
"M247 really make sure that we don't have to worry about customers' connectivity needs. The success of any business will always rely on its communication and connectivity. It allows a business to continue running and growing."
The NetMonkeys–M247 Partnership
NetMonkeys works with a range of businesses throughout the UK, from the entertainment and music industry to the professional services sector. M247 treat each of NetMonkeys' customers individually, with every solution specifically tailored to meet their exact needs.
SJM Concerts is one of the country's biggest concert and events promoters. With hundreds of gigs and festivals being planned, promoted or happening at any one time it's vital for all staff and third parties to stay connected. Decisions surrounding ticket sales, marketing and logistics need to be shared securely and quickly. Using M247 allows NetMonkeys to provide the SJM system with this capability in the perfect way.
NetMonkeys has been working with The Comedy Store, Manchester for many years and M247 provide the venue with a reliable and scalable wireless connection. When in need of upgrading the connection for various events, The Comedy Store can do this within a short space of time.
The great relationship between NetMonkeys and M247 led to their referring Capital Properties to us. M247 now provide connectivity for their offices and their tenants' offices in Spinningfields, Manchester.
M247 provided QuestGates with a full MPLS solution including wireless, fibre and FTTC connectivity at 5 separate sites across the UK, delivering exactly what the customer wanted within the timescale required.
Working Together
Both NetMonkeys and M247 share the same core values, which means when working together they can guarantee that their customers will be getting the best service and solution. When choosing a provider M247 was the clear choice for NetMonkeys.
"M247 do everything they can to provide the perfect solution for our customers. They are the only company who we use for connectivity because they are the only company that we feel get it right first time. Their people really make it work for us; the ease of support and innovation they provide is second to none."
What's Next?
The next stage of NetMonkeys development will see them become much more focused on industry verticals. This involves creating, developing and configuring innovative and successful business process systems for Claims Management companies. Already, they have developed industry-shaping systems for a selection of the loss adjusting and tax consultancy markets.